Frenetic Friday
March 28, 2008 at 12:45 am 1 comment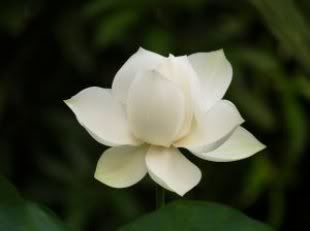 Thank Spirit its Friday!
Now that we are out of hospital, and all in full health for the first time in three weeks, we feel so behind on everything. Of course, this week we have been working like mad bees to catch up.  I'm sad to say that now I am more exhausted than ever.
I should have accepted that I was behind, taken some deep breaths, and found ways to find my centre again after the stress of all our sickness. Being an ESFJ type , I really struggle to relax, particularly when everything is out of order. In fact, tidying up and straightening my world is how I do relax – ploughing through work in the midst of chaos is intensely stresful.
So given my fraught and fractious mind space at the moment, I thought I would post this lovely excerpt from the book "Children who are not yet peaceful" that I found over at Bookworm's blog.
While this is a list focussed on the needs of children, providing these things for your children means as parents, we must become more peaceful, less frenetic, more centred.
A slow-paced lifestyle with long hours of sleep on a regular schedule, a nutritious diet high in protein and fresh fruits and vegetables, plenty of exercise, and a generous amount of time in nature.

Someone to behold the child's face with joy, hold her, hug her, and treasure her for herself alone.
Someone to read chapter books aloud for twenty to thirty minutes every day, at a level three years beyond the child's reading level.
Someone to recite poetry every day, a new poem each week.
Someone to sing every day, a new song each week.
Someone to tell delightful stories of the child's own life.
An atmosphere of open curiosity and inquiry, in which everyone in the family treasures learning.
Responsibility for caring for himself and his own things as well as contributing to meal preparation and the care of the house, garden, and pets.
A two-hour weekly limit on all screen media – movies, videos, TV, and computer games – combined.
Freedom from being dragged around on errands.
Freedom from the cynicism and sarcasm appropriate to later years.
Parents who say no cheerfully and mean it.
Parents who wait until their children are in bed to listen to music, watch movies, play computer games, and watch TV programs, even the news, that are not appropriate to the children's ages or that would give children more media hours than is best for their development.
Parents who establish and uphold a family child-rearing culture that is appropriate the the child's age and who support age-appropriate independent thought and action and an age-appropriate role in decision making in as many areas and as often as possible.
Have a wonderful, peaceful, relaxing weekend everyone.
Entry filed under: Domestrivia, Parenting.